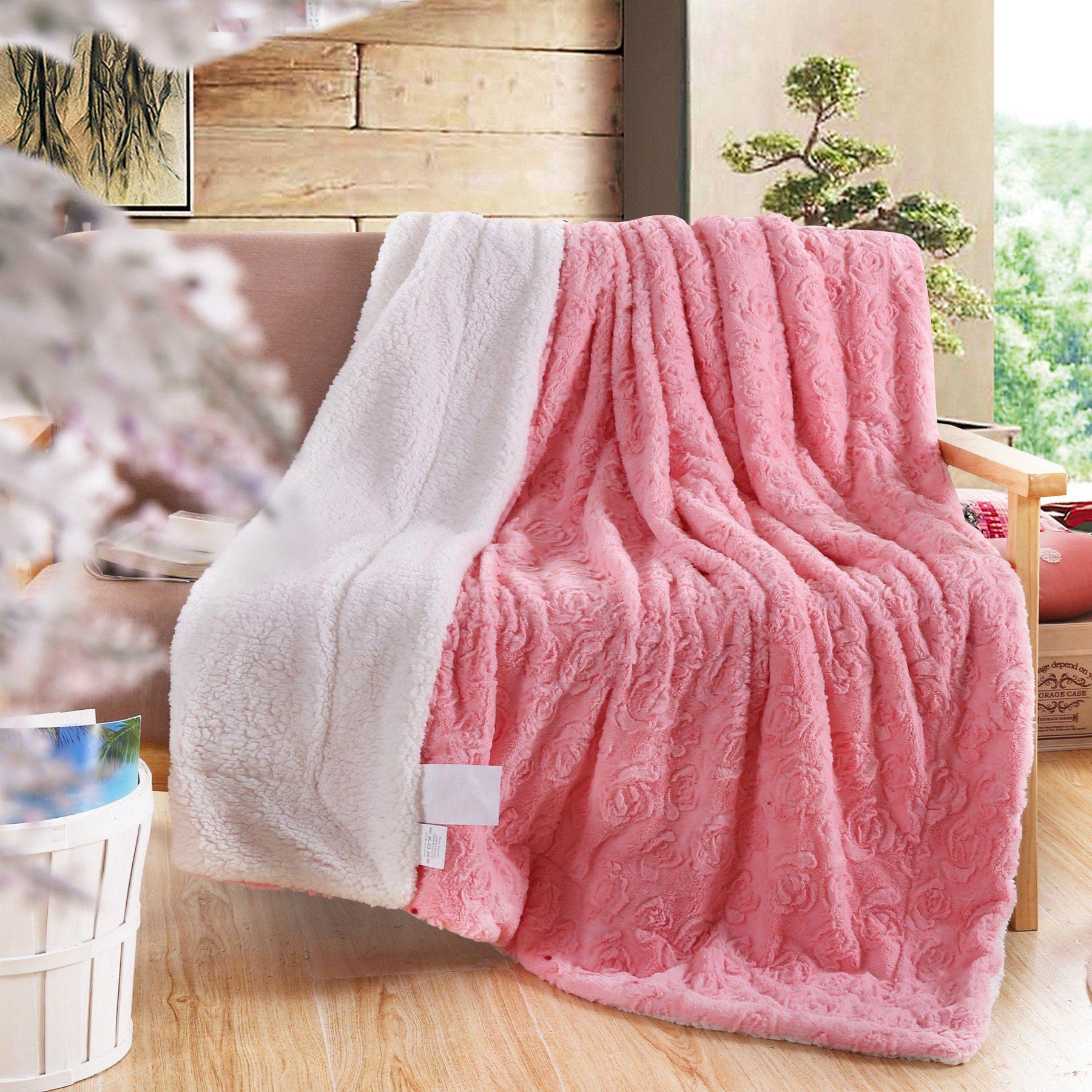 How To: Need Help Washing your Faux Fur Throw Blankets? - Washing Throw Blanket Step by Step Guide
When purchasing a new throw blanket that has faux fur, fleece or sherpa fabric it can be hard to decide how to proceed on cleaning it.
 You need to take careful precautions that it is thoroughly clean before you use it for your bedding or as a casual throw blanket on your sofa couch. 
Here are some common errors that can go wrong with your throw blanket when washed improperly:
Shedding of fur
Loss of soft texture
Mixing of dyes may turn your blanket into another shade
Blanket will start to pill
Staining
If you want to prevent all of these errors from happening, then please remember to know how to wash your throw blanket with these easy steps below!
If for whatever reason you are washing your throw blanket to clean or remove off a stain, you should PRE-TREAT the stain first before you throw it in the washing machine.
Pre-treating is essentially using any soap or dishwasher liquid that you have available and use it only on the stain then leave it on for a good 10 minutes or so. If it is a tough stain to get out, you can leave it on for even longer.
After the 10 minutes or so, blot the stain with a paper towel so that the soap is removed and the stain is lifted off of the blanket and onto the paper towel. 
Please make sure you do not rub the stain with the soap or else the stain will spread even deeper in the blanket itself.
The second step is to WASH your throw blanket and try to wash it with other throw blankets that are similar colors only. Make sure to use WARM or COLD water only and not hot water and please turn it on the most gentlest cycle you have. If you end up using a stronger cycle, the blanket's fur may get knotted. You can use any laundry detergent you wish but please make sure it DOES NOT contain any bleach or else the fabric's softness will get damaged. 
The third step is to DRY your Faux Fur  / Sherpa throw blanket. You can choose to place your blanket in your dryer OR if you have the ability to leave it to air dry or even place it outside to dry, that would be the best option. If you prefer placing it in the dryer, make sure to have the dryer settings under Tumble LOW Dry / GENTLE Cycle so that the fur does not get damaged. Using high heat will melt away the fabrics on the blanket and please make sure to NEVER use an iron or else it will permanent damage the fibers of the blanket and cause it to fall out. 
The final step is completely optional if you plan to use your throw blanket right away but if the climate has changed from cold to warm then you are more than likely not going to use your throw blanket during the spring and summer seasons until the follow winter. Here is how to STORE your throw blanket until the next season ahead! 
Please fold your throw blanket neatly and then place a few scented dryer sheets between each fold so that your blanket stays fresh when stored away!
I hope this article may help anyone in washing/drying their throw blankets!