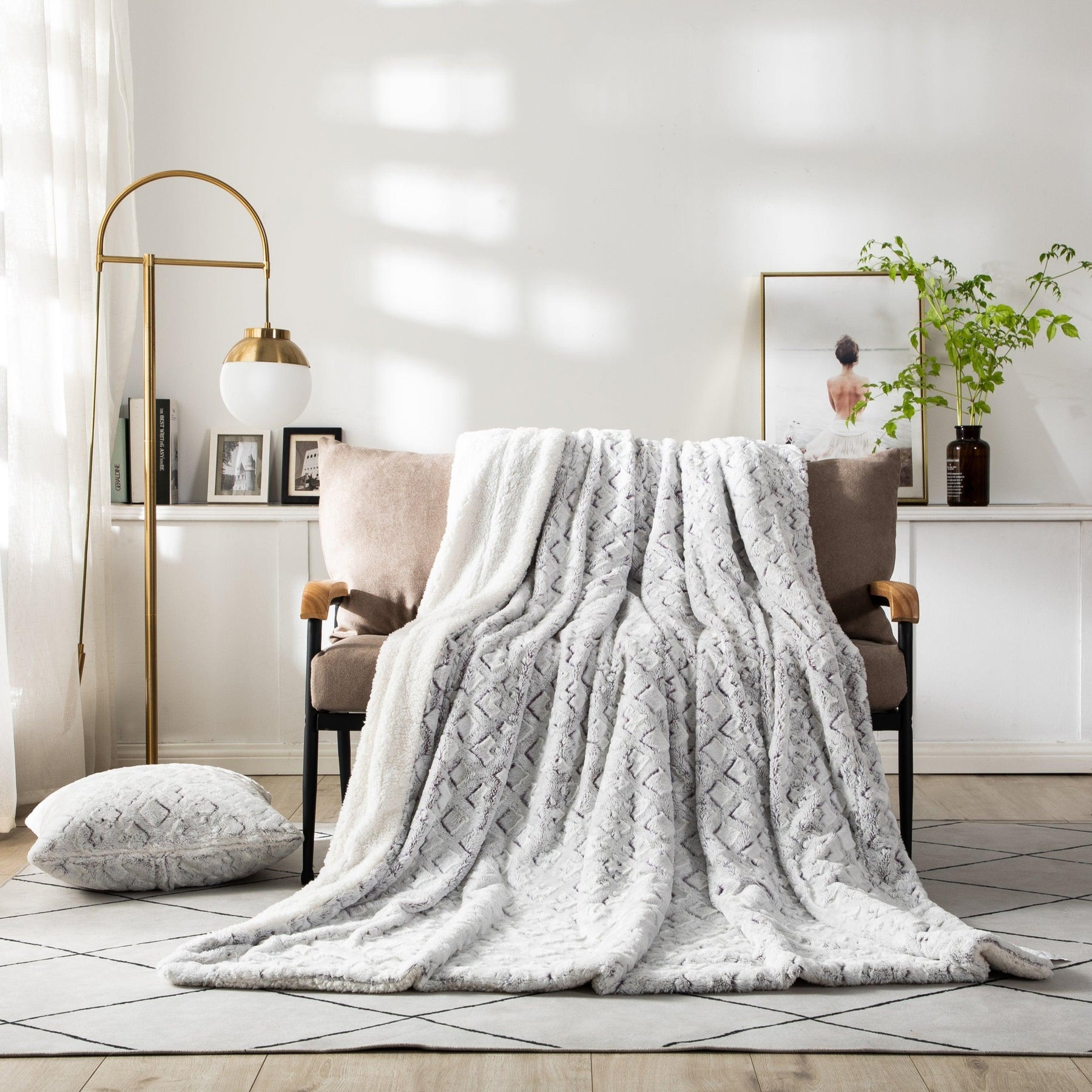 How To: Buying Guide on the Right Throw Blanket for You - Faux Fur Cruelty Free Blankets & Throws - Part: I
DaDa Bedding Collection wants to serve our customers the best and finest materials of throw blankets so that you can enjoy the comfort and warmth our blankets are created for.
There can be some difficulty or frustration on which type of throw blanket can be best suited for you depending on the materials used and how thin or thick is may be. 
Here is a guide on how to find the best suited blanket for easy comfort on your bed, sofa, living room and even taking out for travelling purposes. 
Also best suited if you are looking for the best gift to give to family members and friends during the holiday season and birthdays. 
Featured are a few different types of throw blanket fabrics we sell exclusively under our brand, DaDalogy Bedding Collection:
If you would like to learn more about the different types of throw blankets, please click on the different categories listed below.
Faux Fur - Cruelty free fur fabric which feels much softer than real fur. 


(\__/)




(='.'=)




(")_(")

Flannel - Best at heat insulation and not easily damaged.
Sherpa - Cruelty free Sherpa made of microfiber and usually used on the back of some throw blankets.
If you are looking for medium weight thickness Faux Fur throw blanket that will keep you warm during the winter season, here are a few in varying colors and mixture of faux fur on the front and Sherpa on the back to give these blankets the ultimate warmth.
Our DaDalogy Bedding Faux Fur Blankets have a super soft Faux Fur and a toasty warm Sherpa backside. Both sided materials on our throw blankets create a unique combination to keep you warm all winter long.  
We hope our throw blankets purchasing guide helps any of you in finding the right throw for your friends, family and yourself.  
Our luxurious throw blankets will keep you warm in the winter and especially all year long! 
- DaDalogy Bedding Collection
Credit to links used in blogpost.