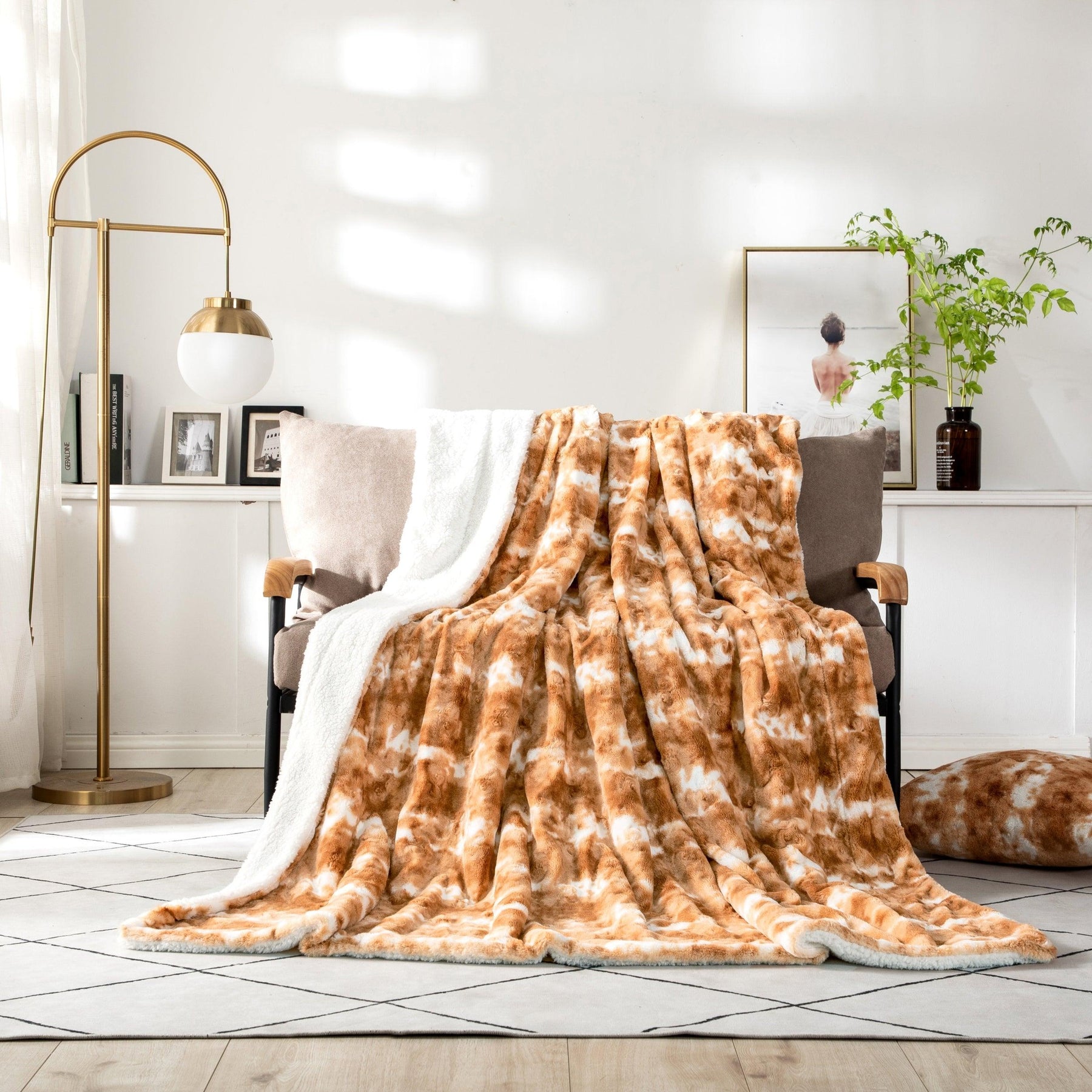 Throw Blankets To Keep You Warm During the Winter Season!
Good Afternoon,
Featuring some of our most popular Faux Fur Throw Blankets, Cruelty Free which are made from 100% Polyester material. 
Each throw blanket has a super soft Faux Fur frontside and Faux Sherpa backside for extra warmth and comfort. 
Our throw blanket weight is medium to heavy but just in the middle, depending on the size of blanket you choose from. Once underneath your cozy blanket, you won't feel any cold get in at all. Best used once you are tucked in or as a casual couch blanket to share with your family pets.
DaDa Soft Luxury White Roses Faux Fur with Sherpa Throw Blanket Sizes: 50" x 60" - 63" x 90" - 90" x 90"
$49.99 to $79.99
Our unique White Roses Throw Blanket is our top pick from our customers and team. The White Roses name comes from the design which is an etched smooth swirly white rose print. Our lovely white roses blanket makes this a very romantic gift to give to someone. 
DaDa Soft Emerald Green Teal Throw Blanket Sizes: 50" x 60" - 63" x 90" - 90" x 90"
$37.58 - $69.99
Truly one of a kind in color and textured fabric. Our Emerald Green Teal Throw Blanket features elegant mermaid/scale like patterns with an eclectic vibrant tone to bring to any room. 
DaDa Soft Dreamy Orange & Brown Throw Blanket Sizes: 50" x 60" - 63" x 90" - 90" x 90"
Cozy + Warm-toned mixture of orange/brown and white creating a dreamy combination for your softest throw blanket. Extremely soft and will continue to keep you warm all year long.
DaDa Soft Romantic Red Hearts Throw Blanket Sizes: 50" x 60" - 63" x 90" - 90" x 90"
 $37.50 - $64.99
Vibrant and Bold - A lovely gift for your loved one to show how much you mean to them. Intricate heart shaped embossed patterns lay on top of the blanket for a dreamy romantic feel.  
Our team truly hopes this post was informative for you in trying to find the right throw blanket for someone special or for yourself. Thank you for noticing our small business here in Gaithersburg, Maryland. ❤️