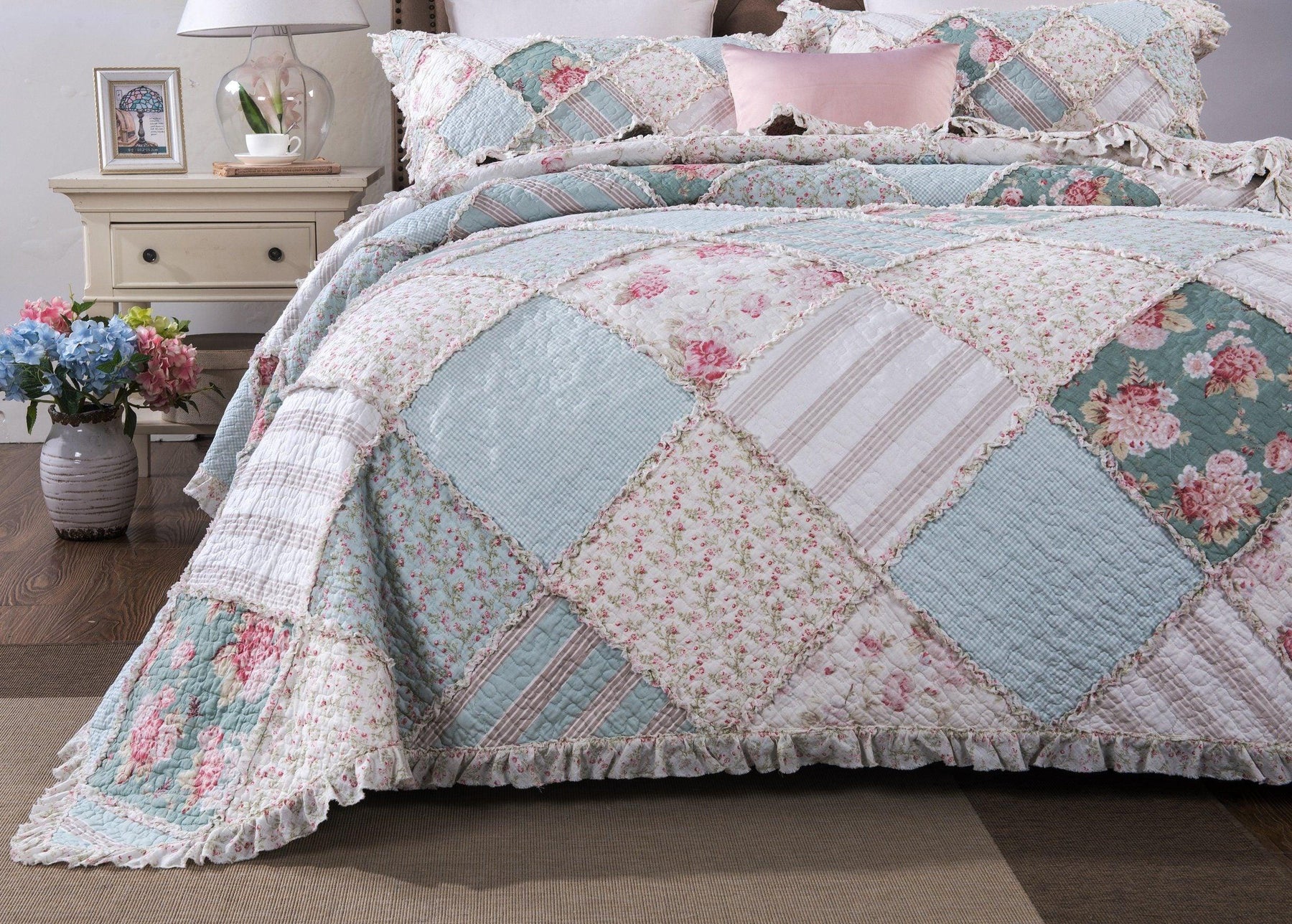 Choosing a Color Scheme for Your Bedroom
Getting a good night of sleep is vitally important. Scientific research has shown that those who sleep well tend to live longer as a general rule.
If spending quality time in bed is going to improve your chances of living a longer life, it makes sense to make your surroundings as relaxing as possible.
Transform Your Bedroom a Sanctuary
Your bedroom is your own personal place to rest and recuperate, and should be designed with that in mind. For the best night's rest, be sure to choose your patterns carefully. If you have patterned wall coverings, choose bedding that is quite plain. If you want patterned bedding, try to keep your walls as plain as you can.
Too many patterns mixed together will make you mind more active than it needs to be.
Color Psychology
Different color schemes affect the way you think and the way you perceive things. A deep blue color is perceived as conveying reliability and trustworthiness and is often used in business logos for this reason, while black and yellow/orange stripes can convey danger - we're looking at you, wasps, bees, and tigers!
When we are angry, we sometimes say we are "seeing red", and it's normally a very vivid red that we imagine. When we are sad we might "feel blue" - but it is certainly a different shade of blue to the trustworthy blue.
Think of how you feel in different rooms you see regularly. Bright colors can make you feel emotions strongly. If you enter a room that is bright green or orange, you may well feel energized, as these are colors that represent different aspects of nature. Being energized is definitely not something you need in order to rest well.
The Ideal Colors for Your Bedroom
The colors you need to relax will tend to be pastel shades in warmer weather, and deeper browns and reds in cooler weather.
The pastel shades help your mind to relax, and promote a feeling of softness and gentleness.
The DaDa Bedding Hint of Mint Floral Pastel Cotton Patchwork Ruffle Bedspread Set is perfect for warm weather, with soft colors soothing your mind and helping you forget the stresses of the day.
In cooler weather, the DaDa Bedding Sunshine Yellow Hummingbirds Bedspread Set brings radiance and vibrancy to the bedroom. The mixture of bright yellow with smaller tones of red and grey provide the right amount of light tones into your home décor. 
Light, medium weighted Crisp Flannel Patchwork Bedspread Set includes various warm tones and textured patchwork to create a cozy bed blanket just right for the Fall/Winter seasons. 
There are many other factors to consider when making your bedroom as cozy as possible, but choosing a color scheme is an important first step towards sleeping well every night.