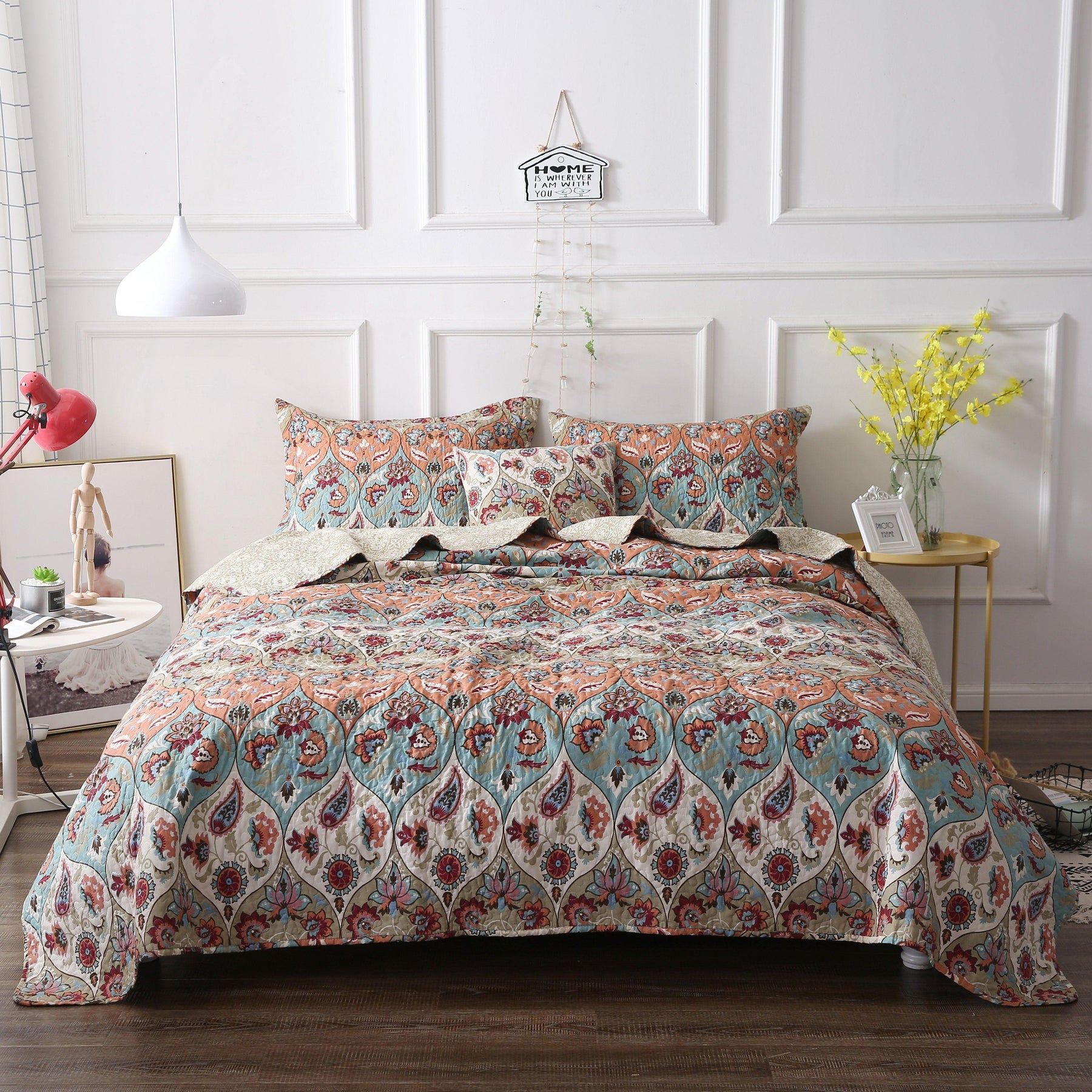 What Does Your Bedroom Wall Color Say About You?
It's not all just about what your favorite color is and that being the main reason you should paint your walls, it can go much deeper into what each color can mean in your own bedroom and how it can affect your mood and the way you live.
I'll be discussing how different choice of colors you could choose to paint your bedroom walls will determine your daily feelings and moods during the day and night, and the perspective on how your bedroom may look.
White
White is a popular choice of wall color for the main reason that you can decorate it with any other color and make it work. You can add multiple pops of color with white walls and still keep it look minimal, clean but also have room to experiment with other shades in your bedding and decor. 
Having white walls will keep you glued to your bed more often. 
Beige or Tan
Beige is a shade that is warmer than brown and still keeps the light air of white together to create beige. A neutral color choice that can still go with multiple types of colors but also keeping it simple just like White would.
Neutral shades like beige go in and out of style so there's never a real need to change your wall color too soon since it can be worked with. 
Gold
Gold is a shade that will show off wealth and money, especially in a bedroom. This shade is linked back to King and Queen royalty family trees to show off their power in gold opulence decor.
Green (Light & Dark)
Green is a shade that is linked to naturalistic elements which can help you feel at peace and calm once waking up.
Purple (Light & Dark)
 Depending on the shade of purple, from light to dark, it represents a sense of creativity and luxury within the bedroom, which can decrease in sleep because of how bright or vivid the shade can be to the eyes. Purple is still a great shade to promote your creativity.
Black or Dark Brown
Such a dark shade like Black can make the bedroom feel a lot smaller than it actually is, as well as making you feel smaller and isolated. Since it is a darker color, it doesn't feel like there is a whole lot of open space, therefore you may feel claustrophobic or closed in.
Pairing a dark bedroom with bright color bedding and decor will help open it up a lot more then blending the room in with even more dark colored decor. 
Yellow 
Yellow is a very bright and vibrant shade to choose as a wall color, which can create a happier and exciting environment. Yellow can promote productivity because of its sunny similarities to the outside light. It would be nice to add small accents of yellow with white or any other color just so the yellow doesn't stand out too much. 
You can also have a more muted yellow to tone down the brightness and this color is also known to aid in sleep making your bedroom a more relaxing and comfortable place. Since it is a lighter color, it can make your room a lot larger than what it really is. 
Red
Red is an inviting color to choose for your walls since it is bright and vibrant, keeping the atmosphere in your room lively. Red is a bold color choice depending on the type of room that it is in, when in the bedroom, it would look great combined with parts of white on the walls and part red to even the boldness out.
Red can bring out your inner creativity, as well as a connection with richness and luxurious lifestyle. Small accents of white or gold will compliment the red wall shade beautifully. 
Blue
If you want to feel more at peace and calm in your bedroom, blue is a perfect shade to use as a base, adding small accents of white or black detailing giving it a more artistic look. You feel more secure while in your bedroom because of its relaxing benefits.
Most people get longer sleep and wake up feeling happy and calm while having blue walls in their bedroom. The lights blue shade is the best option to choose since it can relate to the ocean or the sky, while dark blue can bring the opposite feelings of sadness and confusion.  
Orange
If you're looking for a bright and vibrant color that stands out, Orange is just the shade for you. When used in the bedroom, best to use a darker, earthy tuscany orange, unless you really want to go bold. 
Great color to use to increase energy levels and overall excitement in mood.
Overall, each color has some sort of meaning and can impact your mood and the way you sleep, so it would be great to do your research before picking a bedroom wall color and see what will best suit your needs. 
Links and Information Credit goes to: