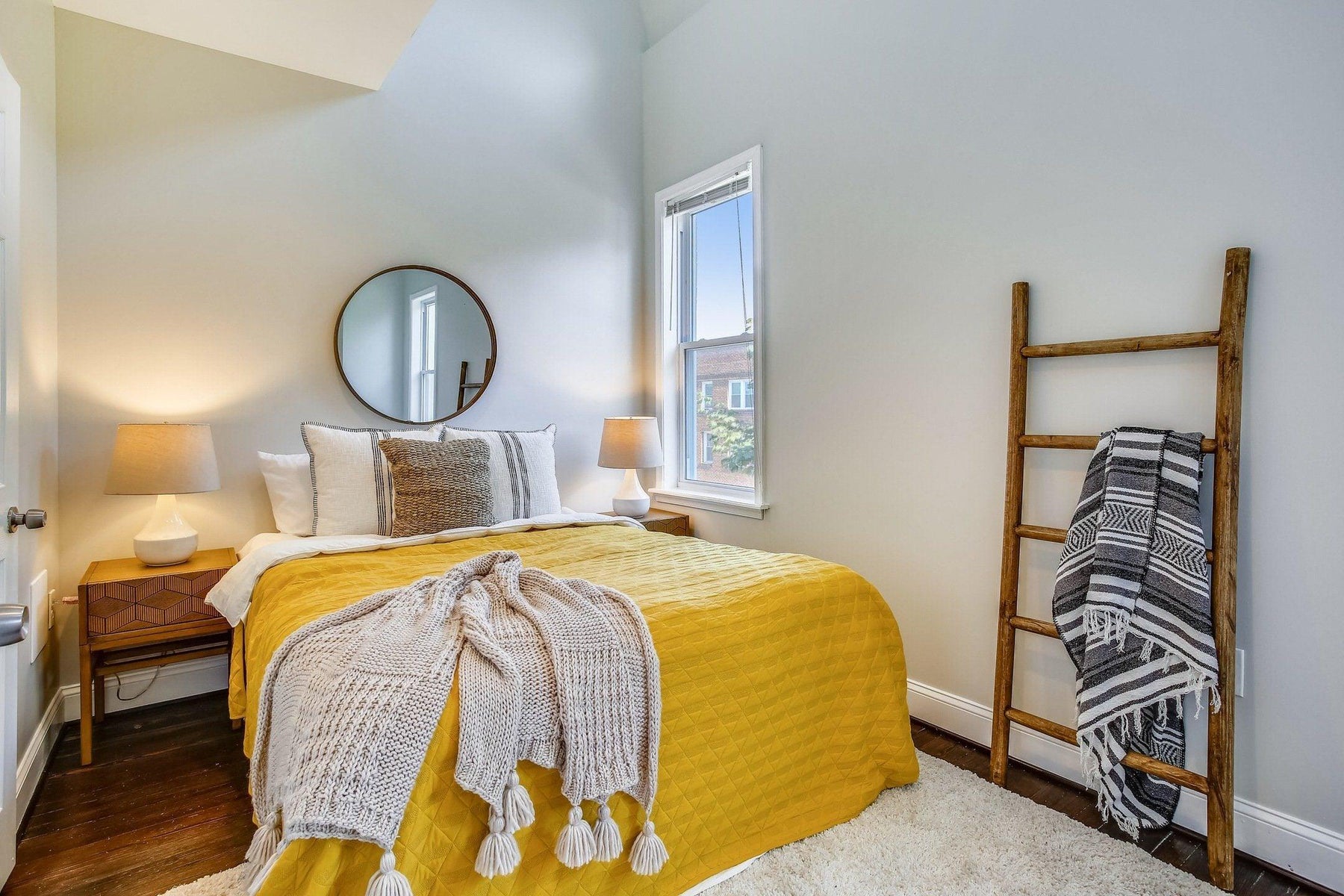 Featured In Redfin: Tips on How to Express Yourself with Bold Colors in Any Room
DaDalogy Bedding was recently featured in Redfin's Decorating on a Dime: 15 Tips From the Pros to Achieve a Gorgeous Space for Less blog post written by Hannah Tan. There are many helpful tips mentioned in Hannah's post which tie in how to decorate an entire home that could also save you some cash. 
Keeping our customers in mind, we came up with a budget friendly tip which would help you as our buyer to stay on budget while choosing the right room decor. 
Add in pops of color into your décor
Don't be afraid to try out something bright and inviting that may be out of your comfort zone, whether it be a vibrant throw blanket or pillow cover to complete your room décor. Finding a piece of furniture in your room that catches your attention can help base the color scheme of the bedding style you are looking for. - DaDalogy Bedding 
We decided to choose color choice as our helpful tip within home décor due to how much a buyer can do to express themselves through color and patterns is limitless. We have multiple ways in showing off home décor, whether it is through throw pillow covers, throw blankets, table linen such as runners and placemats and our own bedding. 
Below are a few of our products that demonstrate a model fitting way to add pops of color into your bedroom, living room, office and dining room setting. 
Pair a neutral styled bedroom with a lovely minty blue and green bedding set which will set you into a calm and peaceful ocean waves dream.     
Add a cuddly stuffed heart pillow for last minute touch ups to any room.
Adding pops of color to already useful dining products will impress your guests during special occasions. 

The DaDalogy Team appreciates the help of Redfin, these budget friendly tips help you as a buyer pick the ideal décor item that brings the right amount of color into your inviting home. 
- DaDalogy Bedding Collection